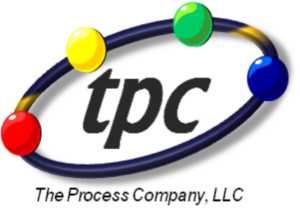 In conjunction with ABBIKA Software, TPC is pleased to present PROCESS ace.
PROCESS ace allows your organization to get a jump start with developing a process architecture through the development of a complete process framework that addresses an easy to understand process hierarchy. If you are starting from a blank sheet of paper with your process discovery, PROCESS ace is your answer. The tool provides the process owner with an opportunity to work through a simple and typical development life cycle and in a matter of hours allows projects to have a completely customized and defined process with the appropriate templates, plans, forms and artifacts ready to begin the implementation. There is no more guessing about organizing your process and process assets as PROCESS ace conveniently has established the architecture that allows your projects to work dynamically with all the processes and work products in one convenient location which serves as your Process Asset Library (PAL).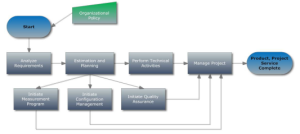 Starting with a typical development or services life cycle, your organization's projects will easily be able to walk through the process work flow and customize the work flow based on your actual process activities. Each process block is supported by a process script and a Handbook that allows you to completely capture "how" your process is executed. Within each script, work instructions and/or templates are directly linked to the PAL, where the user can easily navigate and begin a new project with the clear understanding of what needs to be done to support a new project at project initiation.
PROCESS ace has the flexibility to allow projects to take existing artifacts from current or previous projects and incorporate them directly into the tool.
PROCESS ace incorporates a dynamic project plan that easily maps to  all project activities to the plan. This plan is compatible with meeting the intent of CMMI practices. The projects are guided through each element of the process, which will allow projects to efficiently estimate and plan out the projects.
PROCESS ace includes a complete QA Plan with audit checklists and a complete configuration management infrastructure. PROCESS ace also provides the foundation to establish a measurement program that is aligned with the organization's business objectives. Project status reports are automatically generated from within PROCESS ace, which minimizes the manual effort associated with many measurement approaches. This allows the Project managers to focus on taking any corrective action and making improvements rather than manually digging and mining through data to sort out the projects' progress.
For further information on how PROCESS ace can help your organization and/or your projects, please contact our offices at 703-969-6338 to arrange for a demo or via email at info@process-company.com.
2021 Copyright - The Process Company, LLC. All rights reserved.