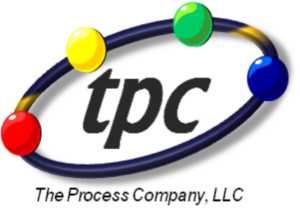 PRISM was developed by the TPC Lead Appraisers as they recognized the need to optimize the review of objective evidence and corroboration during the interviews throughout the entire  appraisal process. As a result PRISM provides appraisal teams with an efficient means to focus on improving the process as opposed to tracking artifacts and objective evidence. PRISM is your comprehensive tool to use with the a process improvement framework. PRISM has fully integrated the CMMI v2 and ISO-9000 practices into one convenient tool for benchmarking your organization's capabilities and providing comprehensive feedback for continued capability and performance improvement related directly to your business objectives. PRISM is a fully featured application to ease the stress of collecting, evaluating and analyzing data during a Benchmark Appraisal. PRISM provides appraisal teams with numerous visual aids that keep track of appraisal statistics, which allows teams to efficiently plan an appraisal and monitor progress against the plan. PRISM provides the appraisal team with over 40 different reports, which are fully customizable, that visually display the organization's capabilities and process instantiations against the CMMI. PRISM provides the following capabilities:
CAS Appraisal Registration
Appraisal Plan
Practice Implementation Indicator Description (PII) template
PII Review
Readiness Review
Documentation review to address process capability
Documentation review to address process implementation
Objective evidence and traceability to the CMMI
Interview Script Generator
Appraisal Team Member Notebook Development
Interview Facilitation
Practice Instantiations/Characterizations
Appraisal Team Member Consolidation
Ratings development
Automatically generates draft and final findings based on information/date input into PRISM
Appraisal Disclosure Statement
For further information on how PRISM can help your organization during your process improvement initiative and appraisal events, please contact our offices at 703-969-6338 to arrange for a demo or email at info@process-company.com
2021 Copyright - The Process Company, LLC. All rights reserved.